The nightly sky is lit.

Our spirits lift through chants and music.

A mystical journey between spirit and light begins.
---
Why is the Full Moon so special to us?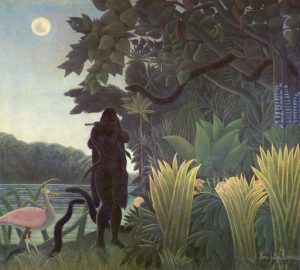 Spiritually, the Earth's satellite represents our mortal soul, the lower self. Intimately bound to the Sun to exist, the Moon only shines when it's lit by the Sun, just like our lower self only exists through our higher self.
Lying at the center of each lunar cycle, these special nights mark the highest and strongest interaction between the sun and the moon. Sky and earth connect profoundly, elevating us through vigorous vibrations.
Strongly united, our higher and lower selves vibrate at high frequencies. Hence, it is no wonder, most of us experience revelations and even excitement or anxiety during this lunar phase.
Light from our sacred higher self is shed over our earthly human potential, leading for enlightenment to follow. But beware, enlightenment can come in many forms.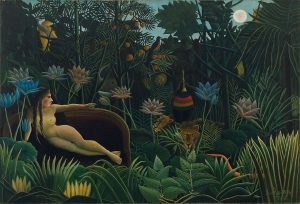 We must be open to welcome anything the Moon will show us to fully appreciate the power of this wonderful night. Old memories fade away making space for new ideas; demons show up to challenge us; the past dies for the future to be born.
As an element related to water and fertility, the moon has been associated with death and rebirth in most ancient civilizations.
On October 31st, the second full moon in October will mark the end of the month and the advent of the celebration of Halloween and the Day of the Dead.
If there is any perfect Full Moon night, this is it.
Enjoy it while listening to Lunar Awakening, a mystical music mix by The Soul Brothers.
About the authors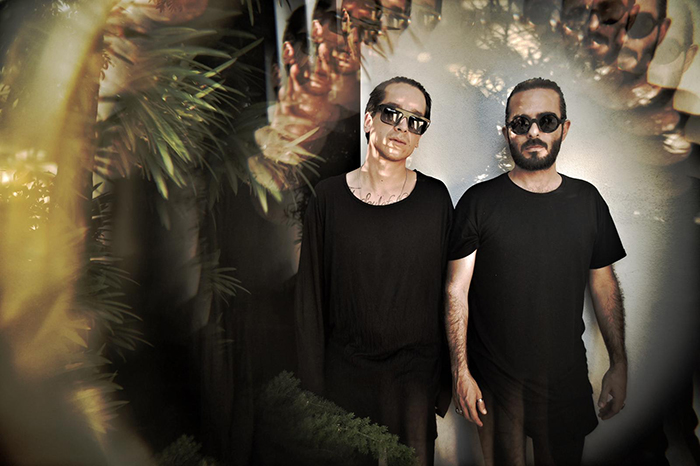 The brilliant Mexican duo The Soul Brothers is formed by Daniel Muñoz and Tomás Encorrada.
Friends since 2000, and bound by the love of music since day one, The Soul Brothers were born in 2013.
TSB tell stories that unfold over various chapters, spacing in rhythms and tones that make you travel around the world, from Latin America to the Middle East and back. Their musicality is varied, Influenced from Nicolas Jaar to Marc Romboy and Zone +, their acoustics can be very varied.
Whereas their characteristic, elegant total black looks unifies them, Tomas' and Dani's distinct personalities is reflected in their music. Here their contrasting styles merge into a pleasant harmony of deep and mystical sound.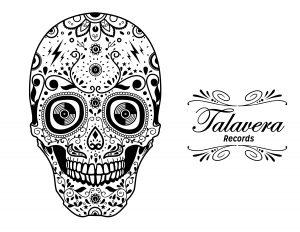 After 5 years of constant production and growth, The Soul Brothers founded Talavera Records. Born at the beginning of 2016, this project aims to create a new musical movement by releasing music without boundaries.
The name is a tribute to Mexico, and specifically to Puebla, their hometown. Its is here, where the famous Talavera majolica comes from.
Among the artists who have collaborated with the label appear, Goldcap, Itai, Makossa among others.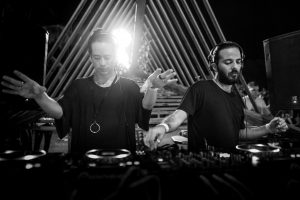 Throughout the rise of their career, TSB have played in numerous countries, at incredible venues and festivals such as Burning Man (USA), Scorpios (Mykonos), Saga (Ibiza) , Katerblau (Berlin), Bedouin Tech (Dubai).
Undoubtedly, the future looks bright for Dani and Tomas. Dreaming to collaborate with Damian Lazarus (Crosstownrebels), they plan to keep producing music with international artist and perform Live Instrumetal Acts.
Albeit TSB's talent will continue to bring their music from the soul all around the world, Mexico lies at the centre of their souls. The Soul Brothers' greatest ambition is to create a global community of Mexican artist and artisans.
Waiting for this to manifest, here is Lunar Awakening, a soulful and transcendental journey through chants and mellow beats.
GV Team