Interview with Glauco di Mambro
Glauco's musical journey started long ago: at the age of 6 he was already studying classical piano before enrolling in the Conservatory of Rome.
Waking up each day to his father's eclectic music, he discovered the enormous evocative and emotional power of Music, capable of defining his mood. Moved by the desire to transfer this to others, he kept studying classical piano and exploring various musical genres: from blues and swing, to punk and metal, then jazz and fusion.
Young Glauco didn't have the slightest idea of ​​the figure of a DJ nor about anything revolving around this very complex world. Electronic music came later, very late but he says it was love at first sight!
He is the author of "South & Magic",  released on the Spanish label LNDKHN and which includes remixes by Dreems and Paax Tulum. His goal is to share the great and magical power of Italian musical traditions, and make it known all over the world.
"There is very little "electronics" in my background: I tend to draw inspiration from other worlds and genres, then translate them into electronics. It's not easy, but it's the natural way for me."
When did you understand this had to be your job?
G: "Living by music alone is not easy, especially in Italy. For many years I have carried out other works at the same time as music.
Then, a day of spring in 2018, I was invited to play at Capadi Rebels, in Ibiza. There were 2 main rooms with beautiful international guests in the line up, and I was playing on outside the club, at the entrance to the club.
I played in spite of the demotivating setting ​​and, incredibly, slowly passersby begun to stop by  and dance. 2, 5, 20, 50, 100 people. I could not believe it!
A short 1 and a half hour set turned into a 5 hour party. There were more people in that little space than inside the huge main room.
I felt a truly incredible emotion, and there I decided to dedicate myself only and exclusively to music in a professional way."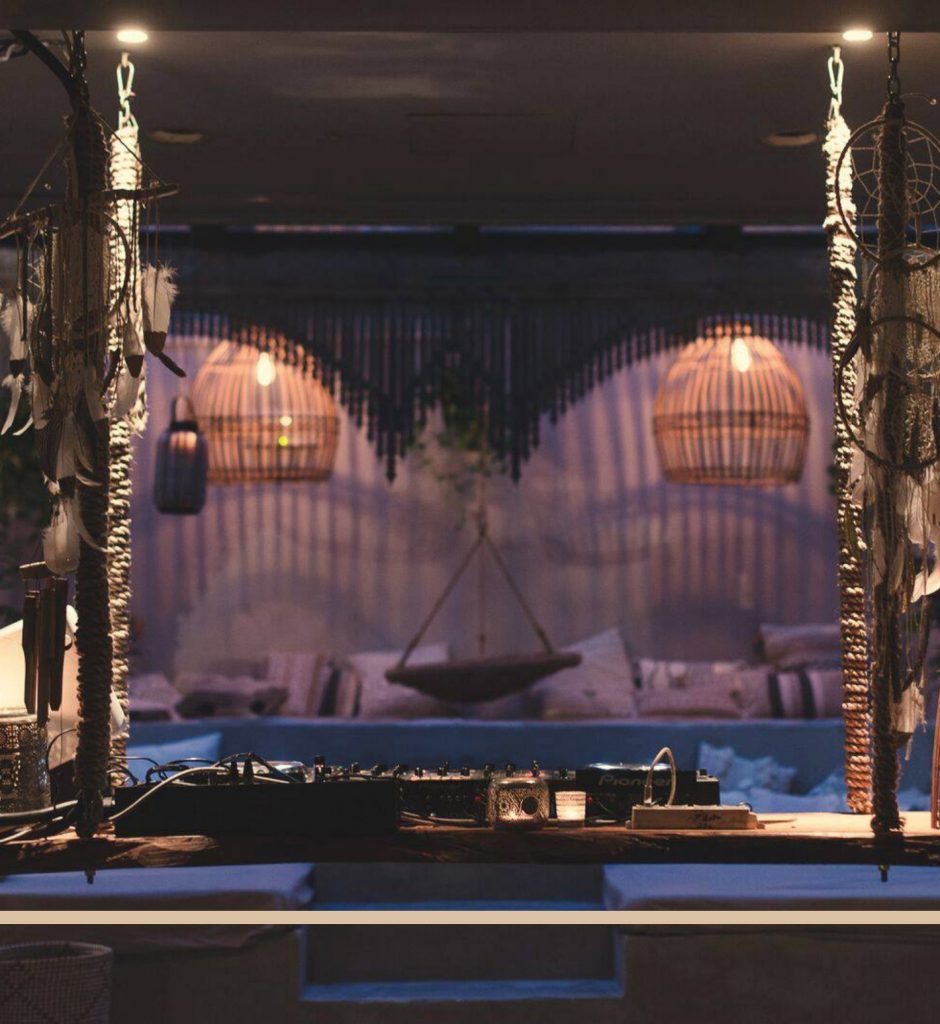 Who supported you from the start?
The first to believe in me professionally: Stefano Papa of The Sanctuary Eco Retreat in Rome and, following him, Simone Menasse, the other half of The Sanctuary, who is also an excellent DJ and artist.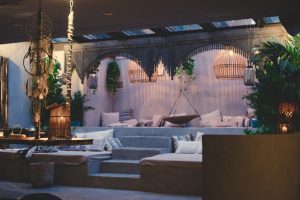 When they decided to open a new space in the center of Rome, Stefano, Simone and all their group were already well known on the Roman scene.
In a Rome full of talented DJs,  anyone would want to be part of their new project.
Stefano decided to focus on me, an absolute outsider, already since the much awaited inauguration.
I proposed a genre completely unknown to the Roman public and it worked. Yet a well played crazy choice by this Roman duo.
How much does being Italian affect your personality and your music?
G: "I was born and raised in a beautiful seaside village, Gaeta, halfway between Rome and Naples and am very proud of my roots.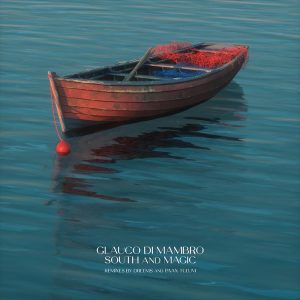 It is no coincidence that my latest EP is called "South & Magic". It is a tribute to the popular music of Southern Italy, revisited in key electronics.
A one-year job, where I recorded in the studio with folk musicians using instruments typical of the Italian popular tradition, often long lost.
There is a track called "Gaeta", dedicated to my city and to our ancient tradition of "sciuscio": and then "Me sentu ientu", an ancient song of the Salento fishermen, and "Piccerè", a "serenade "Neapolitan.
When I saw  Blondish playing "Me Sentu ientu", an ancient Salento song on her set, or when Sabo was played "Gaeta" at Burning Man I felt incredibily proud and happy.
I was lucky to travel extensively and live in vary different place, hence my approach to life is more "global". Yet my roots lay firmly in Italy and I often think about how lucky I am to call it my country. There is no better place for an artist's inspiration."
How did 2020 affect you?
G: "II certainly used this period to dig a lot, study and compose music.
Many works are work in progress, but I released some tracks support some charitable projects.
One, "Spirit of the Phoenix", will be released in March to raise funds for the population of Beirut affected by the tragedy of the explosion, a project by the Lebanese DJ Mel7em,.
Another, "Dripping", will be released by Hug Records, an Amsterdam-based social music label that supports Love Foundation and Viva con Agua, who deal with the issue of water scarcity in Third World countries.
And then again, I will release the first track of Desert Hut, inspired by the beautiful scenery of the Valle della Luna in Argentina, called La Valle Della Luna. "
What are your plans for the near future? And in the long term?
G: "It is difficult to plan for the future right now, especially in the short term.
In the long run, I would like to finish my first album, which will be very different from the sounds I have explored over the years. It will be at least another year, though, as I am working hard to find a balance between electronics and my piano component.
In addition, I am dedicating a lot of time and energy to two projects I care a lot about: Casa Scalzi and Finca San Lorenzo, two artistic residences."
"I want to involve all my artist friends, musicians and not, to provide them with spaces and contexts designed specifically to create and be inspired."

Casa Scalzi is located in the center of Gaeta, in a beautiful ancient fishermen village, where time seems to have stopped a thousand years ago. It conveys peace and serenity, reconnecting one with the essence of life. It started in full pandemic, as a reaction to this absurd situation and a message of hope, It went beyond all expectations, and this year I am ready for the second season. We will open in May.
Finca San Lorenzo is in the north of Ibiza, perhaps one of the most "inspiring" places in the world.
Together with Stefano Papa and his partner, Sara Bluma we created unique place I'm sure will be the perfect setting for new projects to be born. We will open in a few days and I can't wait to start, it is a truly magical place.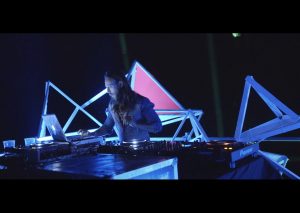 Your most magical memory of a live set?
G: "Sombor Forest, on the border between Serbia and Hungary: I was a guest of the Terminal Festival and I played after RY X.
This might be enough but the scenario was crazy, too: the stage was on the bank of a river, immersed in the forest. The audience was attentive, there for the music. I really felt a deep connection with all the people who danced from 2 to 7.
It was magical to start late at night, and slowly see the light change, and the forest awaken: the dark night, the dawn and finally daylight. I'll never forget it.
If you could choose an artist to collaborate with, which would you choose and why?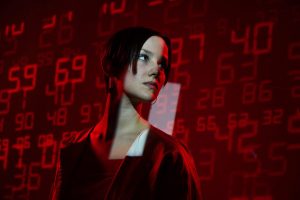 G: "Dreaming big, I'd tell you Sakamoto and Alva Noto but remaining on the Italian scene, I'd really like to spend hours in the studio with Donato Dozzy and Caterina Barbieri.
Donato is a legend and I have deep respect for his path.
Caterina has a very solid and super interesting approach to electronics.
All the work she is doing on man / machine interaction in electronic composition, linked to the concept of trance and hypnosis is simply incredible!
Finally, artists closest to my scene, I would definitely say Satori, Red Axes and Polo & Pan, since they all managed, in very different but effective and revolutionary ways, to get this type of electronics to a very wide audience. This process is an extremely difficult operation and for this they have all my respect. A collaboration with any of them would be wonderful."
Is there a label would you like to work with?
G: "Nowadays almost no label identifies itself clearly with a sound anymore. Everyone publishes all sorts of music because there an impressive infinity of productions on the market.
Definitely it is too much in my opinion, also because very few of these traces actually leave their mark.
That said, one of the few labels I'd like to come out on is Multi Culti. They have an uncompromising way of understanding music and have always remained true to their identity, offering a clearly recognizable sound.
Dreems has already remixed one of my songs, and I sent some demos to Thomas Von Party … so fingers crossed!"
What is your biggest musical dream? And in life?

G: "Musically, I would like to be able to set up a live with classical and electronic piano to take this performance out of the club context: festivals, museums, concerts. I know it sounds hard but one also has to dare to dream, right?
In life, my biggest dream is the dream itself: that is, to continue living in this state of perennial dream that only music can give me.
And that gives me what matters most in the world: freedom!"
As part of our Full Moon Series, enjoy with us Glauco di Mambro's work Moonlit Exploration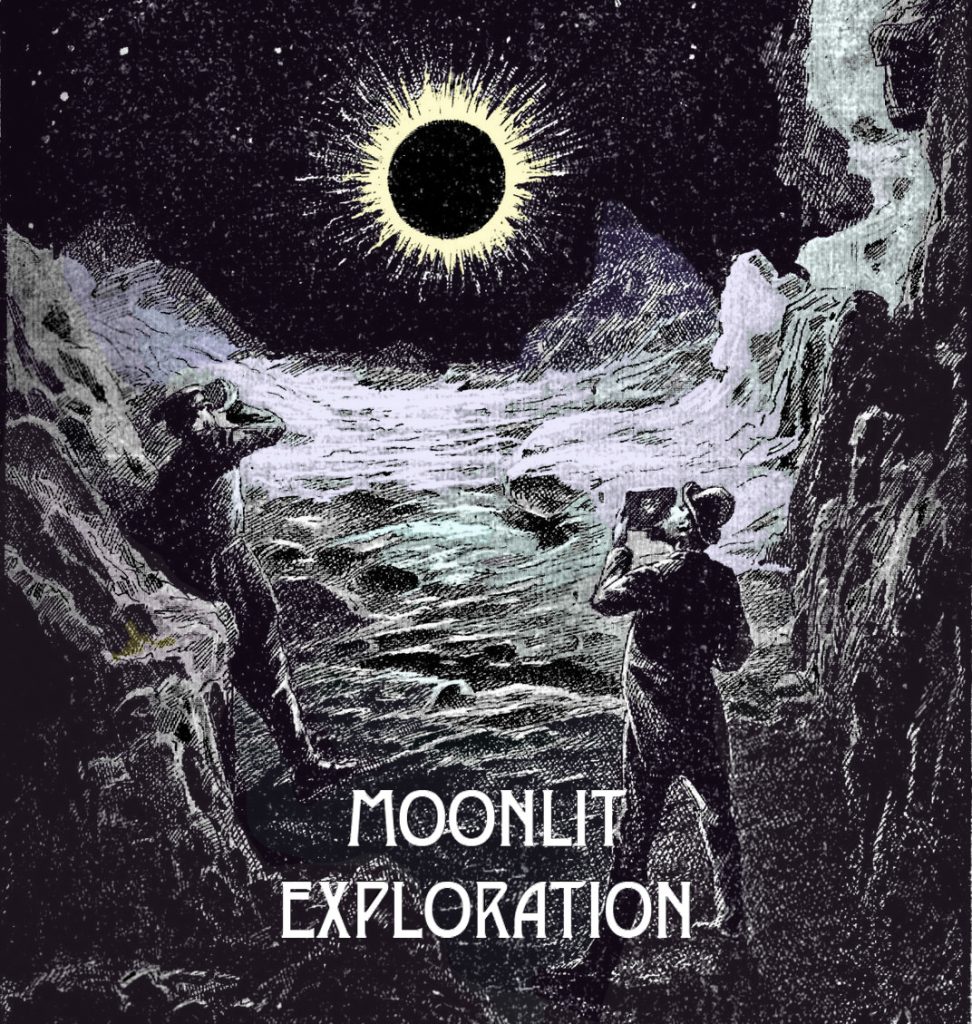 The second Full Moon of the year comes with winds of freshness.
The light at night guides our path.
Self exploration feels unavoidable.
Let us find ourselves in the music.