A Love Story between Music and Nature
Back in December, I left Art Basel Miami on its main night, Saturday 4th, to reach an event in Panama City. Most did not understand why I would do such thing, especially considering I spend half of my year in Panama while I rarely visit Miami.
Well, not only was I to listen to an amazing line up, full of great artists I am lucky to call friends, but I was to be part of a unique experience: the first Lost In Nature.
Born out of the great love for music and nature of its founder, this event was conceived to strengthen our connection life's magical elements by amplifying all your senses.
Set in the breathtaking location of Gamboa, we spent over 24 hours dancing to the rhythm of local and international artists such as Goldcap and Kora, while surrounded by the untouched nature of the Panamanian jungle.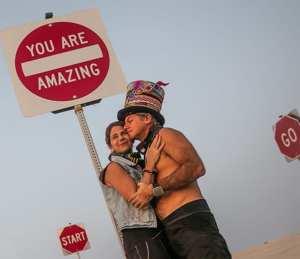 Lost is Nature is a kind yet powerful reminder of how love and respect unite us for wonderful experiences.
And love and respect lie at the core of Panama's most popular music couple, Jaxx & Sandra.
Husband and wife, father and mother, djs, burners and founders of Lost In Nature. Keep reading to get to know them 🙂
Everyone wonders: How was the most beloved duo in Panama born?
S: Thanks to our trips to Ibiza. We went chasing those perfect sunsets with music and those experiences we got inspired to play together.
It was something sudden, an idea that came up and we simply did it.
We had been married for 20 years when we begun playing together, back in 2014.
How did your children take it?
S: They were very happy about it. They love music and their group of friends participate to the parties we organise!
There are many couples who work together but music is something very personal.
How do you manage when playing?
S: That's the issue… We have the same style so sometimes we fight over the tracks! Still, our idea is to surprise each other during the sets so we keep researching. Depending on the time, the venue and the public we select different music.
We like to flow and to put on daring and different music.
How did playing together influence your couple and your life?
S: Deejaying has taken us to incredible places, meeting super special people. Music is magic and it did unite us more. And now it brought us to create other projects together.

Tell us about the Lost In Nature project.
This project is born from our passion of music and nature. Our idea is to make parties in collaboration with nature, to feel inside her while you enjoy a sensory experience, different and special.
We try to make Lost in Nature as eco-friendly as possible, without plastic bottles or reeds, promoting the use of reusable cups.
One of the concepts that we brought with us from Burning Man is "leave no trace", thus the participants of our party collecting the garbage at the end of the event, leaving all clean as a sign of respect and gratitude.
When is the next date?
On March 19th, in Panama City. We cannot give any info away yet but stay tuned cause it will be mind blowing and you won't want to miss it!
We will also have a festival from April 29th to May 1st.
You are definitely an inspiring couple, full of energy and good vibes. What advice would you give to those who are starting to play, specifically if in a duo/couple?
Sometimes we play alone in the house. It's a matter of enjoying the moment, letting it flow and with love everything comes.

Check out Jaxx & Sandra's set performed at the first edition of Lost in Nature. Our latest Full Moon Music Editorial, A love story of music and nature.