We are aware… are you?
Awareness seems to be the modern day's Leitmotif. Many talk about the waking of consciousness and we're constantly ecouraged to be present and lead a sustainable life.
Yet, when it comes to fashion many are still confused on how to be conscious, how to reduce their impact and effectively help the planet.
Read on, and let us help you along the process of helping Mother Earth.
---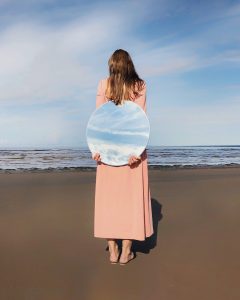 Before the advent of the internet, many fashion consumers retained very little information about what exactly they were buying. Mostly, all they knew came from marketing ads and from what they might have read on the care-label.
It was not only due to a lack of information on the sources of the materials as well as on the processes of manufacturing; people didn't care to know. And, as with any commercial product, the least demand, lesser the supply.
Awareness became a trend only very recently. At first, scandal arouse around the manufacturing processes then the focus shifted towards the origin of the sources themselves, leading to scaring reports about the strong impact of the Fashion Industry on our planet.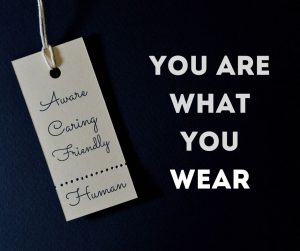 Nowadays, the power of immediate communication channels and the stepping in of the Generation-Y (or Millennials, if you prefer) have tickled the average consumer's mind, bringing them to question almost anything they want to purchase.
The fashion industry suffered a big shake as suddenly, consumers began demanding to know the origin and exact composition of their clothes. Many giants failed in replying promptly, leaving space for "new" brands to emerge.
What took years to become a trend is now the cornerstone of upcoming brands and the key to the modern conscious approach to fashion.
At GV we only support brands that are committed to reduce their environmental impact offering long-lasting, high qualitative products that are produced and delivered in the most fair and sustainable way.
Check out the sustainable production and fair trade brands we love and sell!
MARVAAN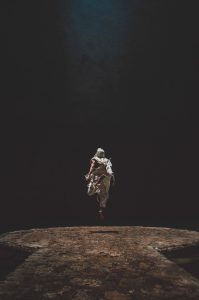 Marvaaan in Sanskrit means "Journey of purpose" and purpose lies at the core of this ethical fashion and lifestyle brand.
Inspired by humanity and the beauty of the world around us, each piece is carefully handcrafted with ethically sourced fibers and through balanced processes.
This handmade, sustainable, luxury Rebel-Wear crafts its products in Nepal, using cotton and bamboo fiber.
Among the infinite qualities of this natural material, lie the natural SPF (Sun Protection Factor) and antiseptic traits.
Bamboo fiber is also water repellent and keeps you odour free, allowing you to save energy, water and money.
ZENWΛ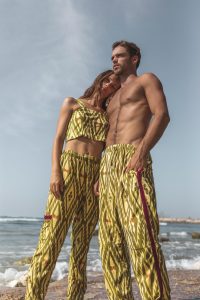 Sustainability, discovery and culture are ZENWΛ's pillars.
Every product and its packaging is entirely handwoven in Bali through a sacred 13-steps process.
This ensures the highest quality while generating zero carbon emission.
A thoughtful fusion of Eastern and Western cultures translates into beautiful textile motifs.
Comfortable and durable, these travel-perfect pieces will uplift your spirit.
To see more on Zenwa's production, check out this beautiful video.
CRUZADA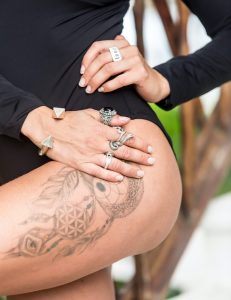 Based in Mexico City, this jewellery brand creates unique, locally crafted pieces in .925 silver.

Cruzada, one of Mexico's current emerging brands, takes inspiration from sculpture.
It creations are entirely handmade, using a process that involves carving the desired figure into lost wax.
The molds as well as the silver itself are  100% recyclable materials and the extreme quality of the crafting translates into life-long lasting pieces.
PRESIDENT 1906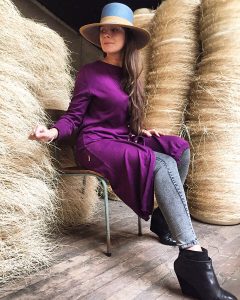 Our favourite hat brand offers authentic Panama Hats and other unique pieces, all hand woven by expert artisans.
Each straw hat is made in toquilla straw, a fiber that is manually obtained from a specific palm tree and undergoes a nature-respectful process.
Once selected -based on the thinness of the thread – the dying procedure begins, involving only environmentally sustainable and harmless components.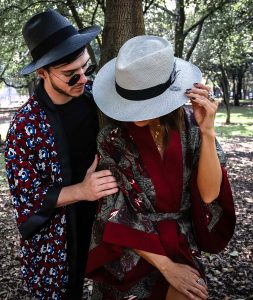 The fiber is then set to dry in the open air on the Ecuadorian mountains and, once dry, it undergoes the weaving process before being molded into the desired shape and size.
Cut-off excess fiber, as well as damaged hat are being reused, leaving very little to waste.
Tradition and quality merge into glamorous pieces, making President 1906 hat an excellent sustainable option for any occasion and anyone.
---
Whether it is through durable products, low impact manufacturing, reused or recyclable materials, there are no more excuses left to reduce Fashion's impact on the planet.
Now that you're even more aware, we are sure you will join us in supporting sustainable, fair-trade brands like ours!
If you would like to stay up to date with sustainable brands please sign up to our mailing list!
GV Team